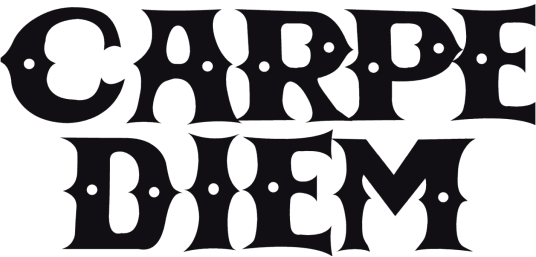 Location

Two studios in Singapore

Services offered

Brazillian Jiu-jitsu, HIIT, Yoga, and Animal Flow

Most-valued Glofox features

The member app, online store, and reporting metrics
About Carpe Diem BJJ
Carpe Diem Brazillian Jiu-jitsu is part of a global network of boutique martial arts gyms. Mehdi Elaichouni is co-founder of the brand's two locations in Singapore, where it is changing the fitness landscape with its signature mix of BJJ, HIIT, Yoga, and Animal Flow.
In recent months, the business has been quick to adapt to the impacts of Coronavirus. By being flexible in reassessing their offering with Glofox, Carpe Diem has successfully overcome its challenges. Mehdi has exciting plans to expand the brand's locations in the near future.
"Glofox enables my whole team to focus on customer experience and sales."
The Challenge?
Finding a software with flexible capabilities to streamline operations
Before he started Carpe Diem BJJ in Singapore, Mehdi knew that he would need gym management software to run and grow the business effectively:
"Even before starting the gym, I knew I would need management software. Without it, the business wouldn't be scalable."
Mehdi looked at a few different software options, but each one was limited in capabilities and catered to a small number of fitness business types. By comparison, Glofox offered a range of features and flexibility and served a lot of different businesses. Mehdi knew he had found the right fit for Carpe Diem:
"I think Glofox speaks to a lot of different fitness businesses. I looked at a few options, but the Glofox positioning was more flexible, and it just felt like the right fit for us."
Carpe Diem has gone from strength to strength over the years, even amid the challenges presented by Covid. The pandemic has prevented the business from delivering a core part of BJJ training to its members; grappling. Given the sport's high contact nature, it was banned in Singapore, but Mehdi was creative and quick to spot and develop new revenue streams.
"I had my team re-trained so we could provide the HIIT classes, and we started offering Yoga too. It wasn't enough for some people; they still wanted the grappling. But as the gym reopened, we really noticed a surge in the bookings for the kid's classes."
As the gym reopened, they were still unable to offer grappling, and some members were slow to return. But the surge in children's classes presented a new opportunity for Mehdi and his team:
"Children's BJJ classes are less about the craft; they don't need to practice grappling. There can be less focus on the sports aspect of Jiu-jitsu, and more of an emphasis on movement and building confidence."
Carpe Diem had to be quick to cater to the new interest, and with the Christmas holidays just around the corner, the business pivoted to provide a 6-week end of year kids camp:
"We packaged the whole camp around an animal theme and gamified the experience. So every week, there was a new animal, and we had badges made that the kids could earn too. We wanted to make them proud to come and increase their frequency of usage. Most of them are on credit packs, so we want them to come as often as possible and renew their memberships."
The quick pivot strategy to focus on children's classes was a massive success for Carpe Diem. They multiplied their revenue 4x in just 4 weeks, and bookings were up by 175% between November and December. The knock-on success has meant that from December 2020 to January 2021, active memberships have gone up 500%.
How Has Glofox Helped? Providing flexibility for Carpe Diem BJJ to adapt quickly and increase active memberships by 500%
Glofox has empowered Mehdi to create a seamless branded experience for members; everything from booking classes to buying uniforms is done through Glofox.
"The main benefit of the branded app is that it tells your customer that you're a more established gym, and it makes you stand out."
Members find the app very easy to use, which means that the Carpe Diem team can focus their attention on sales and customer experience:
"Our members are very happy with the app; it's super smooth. We don't have to educate anyone. They book in advance, they cancel in advance if they need to, and they know how the waitlist works. So it saves us a lot of time."
The slick integration with the app and online store also allows the team to focus their attention where it's needed most:
"Everything is bought from the store, our uniforms, t-shirts, even drinks! Operationally and from an admin perspective, I never wanted my ops guys to be handling cash. They have better things to do, like managing leads, working with people on trials, and just being there with members."
What's Next for Carpe Diem BJJ?
Mehdi and his team have exciting plans for 2021. As vaccines roll out across Singapore, Mehdi anticipates that the members who have missed grappling will return once Carpe Diem has the green light to provide it again. 
But the main lesson Carpe Diem is taking away from 2020 is that diversifying your offer is the key to success. The future looks bright for the business as they continue to invest heavily in kids classes:
"Running the kids camp multiplied our revenue 4X in just 4 weeks, and it's now a huge part of our future, even after Covid. The adults will start coming back once we can grapple again, but we'll have a massive new base of kids too, so we will find ourselves with a stronger, more diversified business model."
Get a quote
Take advantage of our flexible pricing structure. We'll show you the product and answer all your questions in 30 minutes.
Cut costs by 50%. Save thousands with glofox, compared to other management platforms.

Increase revenue by 133%. Our average customer more than doubles their revenue within eighteen months of implementing our platform.

Easy to understand pricing with no surprises.