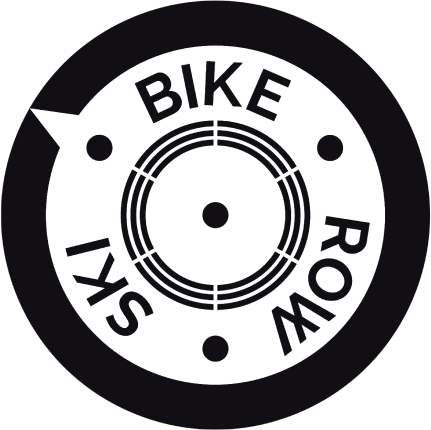 Location

Kinsealy, Glasnevin, Fairview, Balbriggan

Services offered

Bikerg, Skierg and Rowerg fitness classes in a heated studio

Most-valued Glofox features:

Client tracking tool and the Glofox app
About BikeRowSki
Two and a half years into an engineering degree at Bolton Street, Stephen Weinmann decided it wasn't the life that he wanted. Unsure of what to do next, he took some time out to work and do the things he enjoyed. It was during this time that he discovered his love of health and fitness and went back to study Exercise and Fitness at DCU. In 2011 after working as an instructor and Personal Trainer, Stephen decided to make his own mark on the industry and open Performance Therapy Ireland. After much success it was decided that the industry needed to be shaken up a bit more and so a new fitness concept, now known as BikeRowSki, was born.
Stephen has been growing the BikeRowSki brand for just over a year now and loves the challenge of building a business. His personalized approach to client interactions and clear and consistent branding has been key to the success of BikeRowSki.
"People are looking to be taken care of more and more and one thing that Glofox has always done for us is help us to identify who our customer is and how best to cater to their needs."
His challenge?

Finding software that could help to ensure excellent customer experience

For Stephen, customer experience is everything:
"The biggest thing for us, both in PTI and BikeRowSki, is customer service. People are coming through the doors of gyms and fitness studios, not just for a fitness or strength class but for an experience, whether they are aware of that or not."
However, balancing the various roles of being owner, proprietor and trainer of two thriving businesses meant that a traditional gym management software system wouldn't suffice and allow the time required to build the experience his clients were looking for. To create a personalised experience for all members with efficient member tracking, follow-ups and payment processing proved impossible with alternative solutions.
"The big issue for me at the start was the month to month administrative work that was just so time consuming."
How has Glofox helped?
Glofox has been key in helping Stephen to free up time so that he can deliver the level of care and attention to each and every member:
"Once we started using Glofox, our admin time shot down by 95% immediately. It boosted my productivity each week and gave me the physical and mental availability to be in the studio and on the floor where I could really make a difference."
The level of detail Stephen and his staff have on their clients fitness journey with the Glofox member profile means everyone can gain more from the class. From acknowledging first time attendees and ensuring they get the experience they want to track members classes and ensuring that each milestone is acknowledged and celebrated, Glofox makes this information easy to access and manage:
"Glofox has been great in that we can acknowledge everyone's achievements on their own individual fitness journeys, whether it is class number 1 or 100. It has also been invaluable for the wealth of reports on our users, who they are, where they are coming from, the frequency of their visits, and what membership packs are working best for us and how to position special offers and promotions."
From a member perspective, the BikeRowSki app ensures that their booking experience is hassle-free and that members can make bookings and buy credits with minimal clicks.
"We get a huge number of compliments about the app. Everyone praises us on how user-friendly and well presented it is."
What's next for BikeRowSki?
With 4 studios currently in operation, Stephen and his team are in the phase of agreeing upon the next 4 franchise locations with the first studio outside of the capital, in Douglas, Cork, expected to be opened in October. With over 50 applications to be a BikeRowSki franchise from Manchester to Cape Town, it is a very exciting time for the business, however, the focus is still very much on the home market:
"We are committed to concentrating on the Irish market. We aim to really apply ourselves here and make sure everything is nailed down with a great team and connection of franchisees before we go across the water."
Although Stephen and his team acknowledge their impressive growth to date, they haven't taken it for granted and plan to continue to develop the rapidly expanding business:
"We are quite proud of where we have gotten to within the space of a year. We have a few new additions we plan to introduce into the studios. I'm looking forward to seeing how our clients enjoy the new additions. It is a very exciting time for sure!"
Get a quote
Take advantage of our flexible pricing structure. We'll show you the product and answer all your questions in 30 minutes.
Cut costs by 50%. Save thousands with glofox, compared to other management platforms.

Increase revenue by 133%. Our average customer more than doubles their revenue within eighteen months of implementing our platform.

Easy to understand pricing with no surprises.